2022/11/12
Landscape of Jingmei during 1960–1980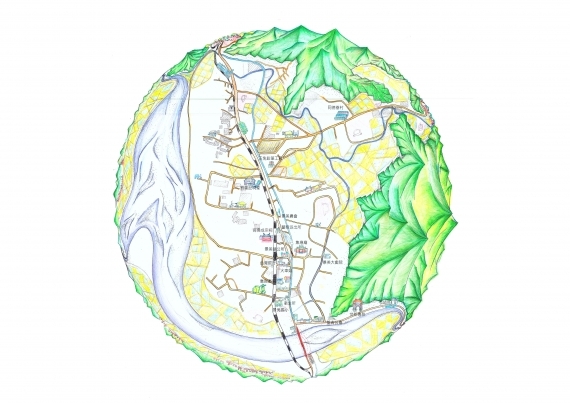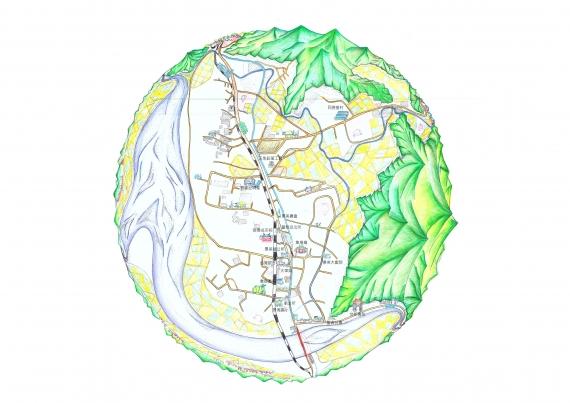 Following its defeat on Mainland China, the Nationalist government retreated to Taiwan, developing industry nationwide. Jingmei Township, located close to Taipei City and accessible through Wan-Xin Railway, was an ideal location for running a factory. Many government organizations and military villages moved to Jingmei; this wave of migration started in the 1950s and peaked in the 1970s. Between 1960 and 1980, the agrarian Jingmei saw factories mushrooming and was developed into a residential region. This major change occurred after Jingmei, previously a town under Taipei County's jurisdiction, was merged into Taipei City as a district in 1968.
During this period, Sections 5 and 6 of Roosevelt Road were dotted with factories on both sides. Many highly-regarded companies—e.g., Rabbit Industrial Corporation, Long Kow Foods, Max Factor, and Taiwan Veterans Pharmaceutical Co., Ltd—ran production bases in Jingmei. Public-sector firms, including the bottle manufacturing factory of Taiwan Tobacco and Wine Monopoly Bureau (the factory was formerly named "Taihoku Bottle Manufacturing Company"), a maintenance office of the Directorate General of Highways, the Military Law Bureau of the Ministry of National Defense, Public Works Bureau of Taiwan Provincial Government, and an asphalt plant, were also based in Jingmei. Some educational institutions that were outside the purview of compulsory education operated in Jingmei in the 1960s, such as Chingshin Academy, Taiwan Police College, and Chinese Municipal Vocational School (nowadays China University of Technology).
After Jingmei was merged into Taipei City as a district in 1968, it was designated as a residential region under the city's urban plan. Consequently, no more new factories were established, and those previously based there relocated. Most of the land left by the relocated factories was designated for residential properties, and the rest for parks and markets. Some crop fields were converted into residential and commercial spaces, and others into parks and schools. In 1966, Guanghua New Village, a four-story condominium that stands behind Jingmei Junior High School, was built from crop fields. It is the first multi-dwelling unit ever built in Jingmei, and it has brought about major changes locally. 
Between 1960 and 1980, many public-works projects were executed to improve Jingmei's connection to the outside world. These projects are as follows:
Liugong Bridge was removed in 1963 because it was flood-prone.

In 1963, a levee was erected at the high riverbank in Xiaxizhou that spanned from Gongguan to Xizhikou, so as to make localities along the edge of the river less prone to floods. Above the levee was a road for vehicles.

Section 1 of Xinlong Road began operation in 1964 connecting with Section 5 of Roosevelt Road.

In 1965, Wan-Xin Railway was demolished, Sections 5 and 6 of Roosevelt Road were widened, and Beixin Bridge was built to connect with Beixin Road in Xindian.

The channel of the Liugongjun canal system in Jingwen Street was capped in 1968, becoming the eastern half side of the road.

In 1972, Xinhai Tunnel began operation; Section 4 of Xinhai Road was built to connect with Xinlong Road.

In 1974, Jingxing Road, connecting from Section 1 of Xinlong Road to Jingwen Street and Roosevelt Road, began service—and so did the section of Xinlong Road that spanned from Muzha Road to Muxin Road. 

In 1977, heavy rains triggered a landslide down Toad Mountain. In the wake of this disaster, Sections 5 and 6 of Roosevelt Road were respectively widened to 36 m.

In 1978, Huaien Tunnel began operation, Sections 5 and 6 of Xinhai Road were built to connect with Muzha Road, and Zhonggang Road was renamed "Section 7 of Xinhai Road.
※ 感謝鄭之瑜(Kat Chamberlain)老師協助本文翻譯校閱。