2022/11/12
Landscape of Jingmei during 1980–2000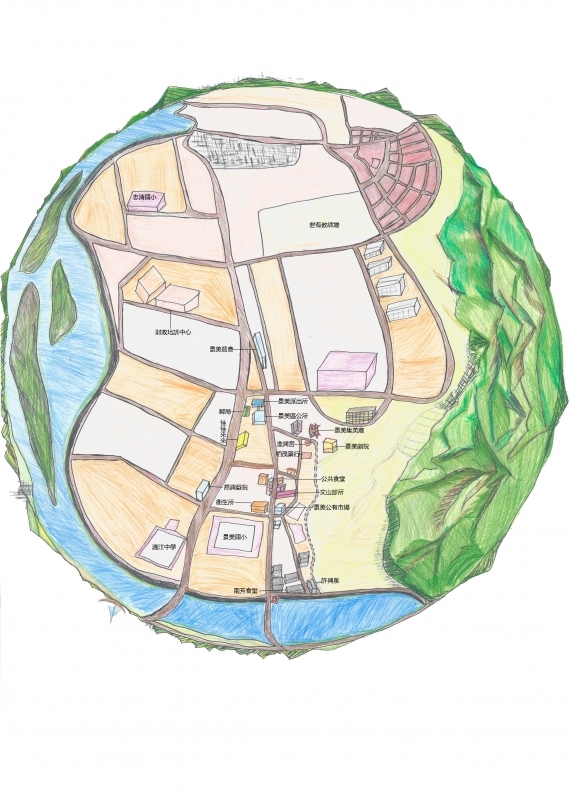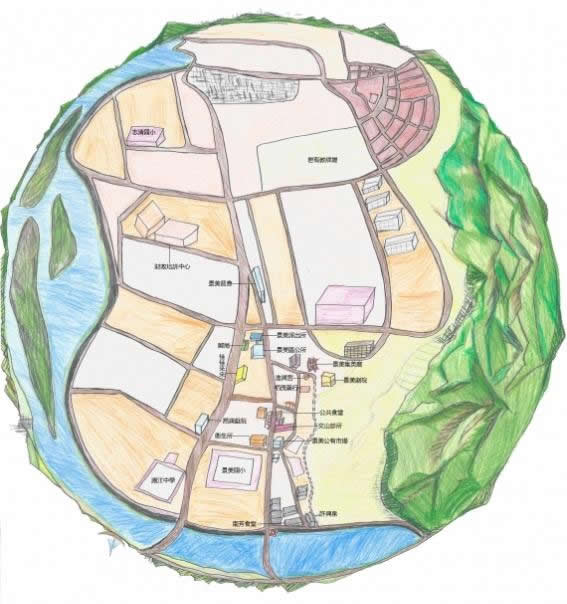 Jingmei was modernized between 1980 and 2000—with factories all relocated, levees put up throughout the region, existing buildings reconstructed into high-rises, expansive parks unveiled, financial institutions establishing a foothold, big-box stores, department stores, chain stores, and teaching hospitals opening for business, and MRT stations put into operation. Jingmei, previously dotted with factories, was now predominantly occupied by residential and commercial properties.
   High-rise developments in Jingmei started with Ruixing Building on Jingwen Street, which was completed in 1978 (Taipei Fubon Bank is the current now occupant of the building's first floor), and Minsheng Market Building (standing opposite to Jingxing Park), which was completed the following year. High-rises were also built from vacant spaces, land left by relocated factories, and houses with less than two stories. This wave of construction reached its crest between 1980 and 2000.
  Retail and entertainment businesses in Jingmei began operation in the 1950s, with the opening of Jingmei Cinema behind Jiying Temple, followed by Qiaoxing Cinema in the 1970s and Jia Jia Cinema and Lai Lai Cinema, both based in Sun Plaza on Section 6 of Roosevelt Road, in the 1980s. In 1990, A-Mart opened its first branch store in Minsheng Market Building; McDonald's was on the second floor of the building. The local commercial activity reached a boom in 1997, with the opening of Hanshin Department Store and Super Star Cinema.
Important physical changes that occurred in Jingmei between 1980 and 2000 are introduced as follows: 
In 1982, the final section of Jingxing Road was built to connect with Muzha Road, Muzha Road was widened, and Jingmei's final road infrastructure project—the construction of Wanfang Road to connect with Xinglong Road and Section 4 of Muzha Road—was completed.

In 1982, the construction of levees spanning from Muzha to Jingmei along Jingmei River, which began 200 years ago, was completed, making this locality less prone to floods.

In 1985, the Training Institute of the Ministry of Finance was set up in the bottle manufacturing factory of Taiwan Tobacco.

In 1990, A-MART opened its first branch store in Jingmei.

In 1991, the construction of Shuiyuan Expressway, as well as a levee nearby, was completed, and the expressway was opened to traffic.

In 1996, the Taipei MRT Muzha Line was opened to the public.

In 1997, the construction of Jinghua Park was completed.

In 1997, Hanshin Department Store began operation in Jingzhong Street.

In 1997, Wanfang Hospital began operation under the management of Taipei Medical University.

In 1999, the Taipei MRT Xindian Line was opened to the public.
※ 感謝鄭之瑜(Kat Chamberlain)老師協助本文翻譯校閱。